Ecuador Health, Education, Training Mission June 2103
Posted on September 3, 2013

On the night of June 16, seven of Causes for Change(CCI) team members congregated in the José Joaquín de Olmedo International Airport in Guayaquil, Ecuador to begin what proved to be a very productive and meaningful trip. The seven-team members were: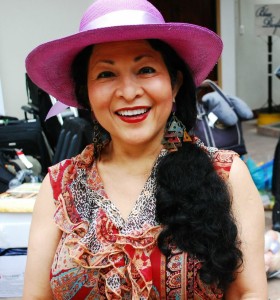 Zully JF Alvarado, founder and president of Causes for Change International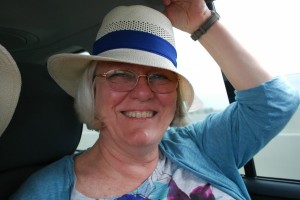 Donna Cech, physical therapist (PT) and program director at Midwestern University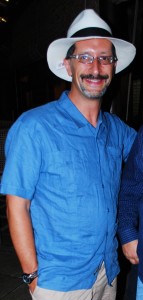 Mark Kovic, a licensed occupational therapist and assistant professor at Midwestern University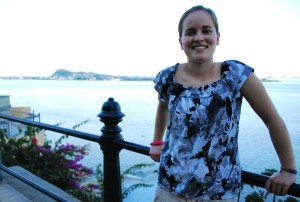 Amy Foran, a licensed pediatric occupational therapist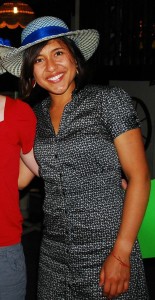 Susie Hernandez, a licensed occupational therapist, photographer and interpreter from Boston, Massachusetts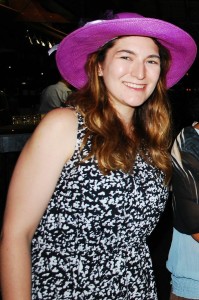 Cameron Stamm, Bachelor of Science in Psychology from Loyola University of Chicago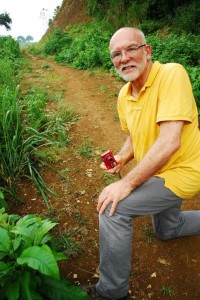 Jim Holmes whom has significant experience as a carpenter and making spaces accessible
We traveled to different cities along the coast of Ecuador including: Jama, Bahia de Caraquez, Manta, Montecristi, Alfaro, Portoviejo, and Guayaquil.  All of the cities with the exception of Guayaquil are found in the province of Manabi.
Our journey began with a 7-hour van ride from Guayaquil arriving in Jama at 2am.
Jama (June 17th)
At 8am the team was ready to begin the day and meet with the community of Jama.  After a quick stop by the Jama's Unidad de Rehabilitacion Fisica (Physical Rehabilitation Clinic of Jama) where there is a rehabilitation room and dental clinic, we met with the head dentist, Dr. Ignacio Villon, for whom we brought dental supplies. This is one of the five clinics that CCI helped start by donating dental equipment including a panoramic x-ray machine.
At 9:30am we arrived and were greeted in the Municipio de Jama where community members greeted us.  The building's structure set the tone for the rest of our morning.  The training had been scheduled on the second floor of the building, which was accessible only by a stairway.  Community members' reaction after seeing Zully and seeing the stairway as an obstacle was to carry Zully up the stairs.  In a typical scenario, this would not be acceptable. We turned this into a learning opportunity on accessibility.
With the help of Mark, Amy, and Jim, Zully was able to make it upstairs and begin the presentation.
Here we discussed accessibility, rehabilitation, the role of the physical therapist and occupational therapist, quality of life, and having a voice as an active member of the community.  Attendees included teachers, therapists, parents, advocates for people with disabilities, and local community members interested on the subject matter. The therapists discussed community participation and occupation as it related to International Classification System of Functioning, Disability and Health, which is the World Health Organization's framework for measuring health and disability.
Participants were engaged and asked questions about therapy, occupation, on how to involve their child or student into community, best ways for teachers to engage a child with disability in the classroom and what a teacher can do with an over protective parent of a child with a disability.
After the physical and occupational therapist presentation they proceeded to conduct children evaluations. Consultations with the parents were held as they shared their main concerns and on ways to improve their child's quality of life.  The therapists also provided training to the local physical therapists that worked with a select number of children.
Zully, Jim and Cameron continued the discussion on importance of accessible spaces for all, starting with appropriate measurements for creating a ramp to the stage, opening of entrances, and aisle width.
At the conclusion, participants and children were presented with special gifts from CCI. All this was followed by a lunch provided by the Patronato. The Municipio de Jama awarded Zully and the team each with a trophy of recognition with names engraved.
Later that afternoon, the team traveled an half hour from Jama to make two home visits.  The first visit was to a family of eighteen individuals whose ages ranged from 2 to 30 plus years, half of the family members are deaf.  They lived in a humble house in the mountainside where they are their own community.  The children attend school only a few feet from their house and are taught by a teacher provided by the Municipio. There were no books or school equipment or supplies. A bare ground of dirt with bamboo walls and a thatch roof.  As we were getting the tour of their community, one of the 8-year-old boys showed the occupational therapists his impeccable cursive handwriting.  It was outstanding.  Thus far we have noticed that there are no teachers for the deaf, special education or persons who have knowledge of sign language.
Zully was not able to see the house in person because of the rough terrain leading to their house.  However, the family headed to the top of the hill to meet with Zully, this was her second visit to them and they remembered her well.  At this point Zully and the team dispersed food and clothing donations to each of the family members (please see below).
Our second home visit was to the home of two women with severe rheumatoid arthritis with limited mobility. They lived with their 6-year-old niece who carries out their activities of daily living.  The therapists conducted a home evaluation and functional assessment on the women. Clothing and toy donations were provided. Zully had visited them once before and had looked into having a ramp built and wheelchairs provided to them.  While discussions had been taking place with Jim about ramp design, and the going back and forth in obtaining construction materials with the Municipio and community, other conversations ensued.  The community helped obtain a plot of land and with the support of a local religious group decided to plan on building them a home that would be ground level, allowing them use of wheelchairs and easier access to getting out and about.
Late evening, the team returned to the Punta Blanca Hotel where they enjoyed first Ecuadorian dinner, which consisted of locally caught shrimp. This was followed by a debriefing session where we discussed thoughts, concerns and commentary about our first day.
In the morning, the team traveled in large van from Jama to Bahia de Caraquez.  The trip took approximately 1 and 15 min.
Sucre, Bahia de Caráquez (June 18, 19th)
Mid morning we were scheduled to arrive at the Clinica de Rehabilitacion del Patronato de Bahia. Upon our arrival, we were warmly greeted by the mayor's wife and president of Patronato Canton Sucre Maria Piedad Cisneros Salazar, Director of Public Relations Alain Efren Cedeno, community members of Bahia, the rehabilitation staff including PTs and PT students.
Also waiting were a mother with her two babies, their therapist and physician from Alausi. They had made arrangements with Zully to be seen first, they had travelled overnight for more than nine hours and had to return just as quickly. One of the babies had had brain surgery and had been diagnosed with cerebral palsy.  In addition for the child to be seen by the specialists, Zully had arranged for the start of a six month nutritional supplemental program, this with the support of the Blessings Program of MannaRelief and Mannatech.
Donna, Susie and Amy immediately began evaluations with the two babies who had traveled from Alausi. Upon completion, the evaluation team was divided into two groups. Donna, Amy, Jim and Cameron remained at the clinic. Donna and Amy conducted evaluations and training on children of the community. Mark and Susie were directed to a local school.
At the school, Escuela Tres de Noviembre, Mark and Susie were situated in a classroom similar to an American school classroom with charts, variety of school related games, chalkboard, desks, and good lighting.  They met the special education teacher, Piedad de Mendoza, who teaches in this classroom. Mark and Susie evaluated students and community children. Some of the students were accompanied by their teacher or their parent. In certain instances, the children traveled with their parents from near and distant places in Manabi. The parents and teacher wanted to know more about how to improve the child's level of functioning. Mark and Susie consulted with the teacher and parents on ways to improve the child's quality of life as it related to their school or community participation. Overall, recommendations included suggestions that ranged from environmental modification, to validation of things already being done to strategies which support engagement in daily activities.
Amy and Donna evaluated children who were patients at the rehabilitation clinic and others from the community. As they assessed the child's level of functioning, they were observed by the PTs and PT students as they were learning about occupational therapy and physical therapy techniques.
Mark and Susie returned to the rehabilitation clinic to assist with further evaluations that needed to be done.
Behind the scenes, Jim, worked with community leaders on accessibility issues as they walked through various buildings and took notice of ramps, entrances, curb cuts, and bathrooms. Measurements were taken throughout the rehabilitation clinic and the staff as provided with alternate measurements to make modifications to the bathroom and ramp.
Cameron had dual roles; she was called in to work with children of various ages with their parents on behavior or cognitive concerns, and serve as a photographer.
Zully had also been working hard behind the scenes speaking with heads of organizations that had travelled from various locations and Presidents of several Patronatos who had expressed interest in making connections in the United States.  Out of these dialogues they set a date to travel to Chicago and visit organizations who are making an impact on disability rights and community engagement.  The date was set for September 8-14, 2013.
A six month supply of Phytoblend natural nutritional supplements were granted to Jama and Bahia to meet the needs of thirty-seven children. These children will be followed up on a regular basis by the nutritionist and social worker of the respective areas.  It is intended that as progress is made the same children will benefit from another supply of Phytoblend.  The goal is to expand the program with the support of consumers from Mannatech and donors towards the CCI Blessings Program.
At 8:00pm the team was invited to have dinner with the mayor, his wife, staff from the rehabilitation clinic, and friends.  After a lovely dinner, the team was awarded with certificates of recognition and traditional panama hats delivered by the mayor and his wife, Maria Piedad Cisneros.
After a long and fulfilling day, the team returned to the hotel for a debriefing session.
On Wednesday morning of the 19th, the team was divided again. Evaluations began as soon as everyone was in their designated settings. Zully, Donna, Amy, Cameron and Jim were brought to a clinic called Punto de Asistencia Social del Patronato (Center of Social Assistance of the Patronato) found in the town of Pueblito in the town of Charapoto.  Mark and Susie went to a school called Talita Kumi, which is part of the community church called Iglesia de Fanca Unidas.
The Talita Kumi is a school for children and young adults with intellectual disabilities.  Staff consists of therapists, psychology major students serving as interns, and support staff with knowledge of the population.  Mark and Susie were directed to a classroom to begin evaluations. Throughout evaluations, as students observed, Susie spoke to them about sensory integration, alternative communication strategies, community reintegration, vocational activities and leisure activities.  The majority of the Talita Kumi students had creative inclinations towards dance, art and music.  One of the male students, Alberto, enjoyed singing.  He serenaded the therapists with a popular Ecuadorian pop song.  What a great voice! Toy donations were provided to each of the students.  Mark and Susie returned to Charapoto to join the rest of the team.
Back at the Punto de Asistencia Social del Patronato Donna and Amy evaluated young adults to older adults with physical dysfunction issues.  Amy held an information session to a group of 50 older adults with arthritis on the principles and importance of joint protection techniques.  Cameron was engaged in one to one cases dealing with emotional and psychological issues of young teenagers. Jim was assisting Donna and Amy in taking notes.
Please note that when Zully nor Susie were not available for interpretation, Donna, Amy, Jim and Mark were accompanied by an interpreter from the Bahia community. They were very helpful towards making our work as a team run more efficiently.
At the end of two busy days in Bahia de Caráquez, the team had evaluated and consulted a total of 189 people.  After leaving the Punto de Asistencia Social del Patronato, the team was invited to have a late lunch with the staff from Clinica de Rehabilitacion del Patronato de Bahia at a nearby restaurant.  The team returned to the hotel to debrief and get some rest from the busy day.  Later, the team had dinner with the mayor's wife and the public relations director where they further expressed their gratitude and welcomed us to return in the future.
Manta (June 20th)
On the morning of June 20th, the team was on the road headed one-hour south toward Manta.  The van pulled up in front of the Servicio Para La Salud Club de Leones Manta Tarqui (Health Services Lions Club).  Zully's arrival had long been awaited and they were excited to be seeing her and the team.  We were directed into the clinic where each of us had our own evaluation room.  There were medical doctors on site who the therapists could consult with and refer them for follow up.  People who came to the clinic had specific requests to see an OT, PT or both. They ranged from infant to older adults.  After the evaluations, the team congregated for an award ceremony.  A local television station documented the entire ceremony.  Zully was appointed the godmother (madrina) of the Lions Club Manta Tarqui.  Each of the team members received a traditional Panama hat and lovely certificates of recognition.
CCI's partnership with Free WheelChair Mission allowed for the community of Manta to be the recipient of 50 wheelchairs of the second container with 440 chairs shipped to Ecuador and distributed with the support of various Lions Clubs throughout the country. The purpose of visiting Manta was to conduct follow-up and provide training on how to select candidates for this type of chair, preventive methods for skin ulcers, pain management and how to help the recipient getting in and out of chair.  With Jim and Cameron's assistance, Lions had the opportunity to test chairs and practice using existing ramps, spaces to gain a greater understanding of the end user needs and benefits.
 Zully also had the opportunity to meet with other groups, visited a day care facility for Seniors in Jaramijo at the invitation of the President of the Patronato.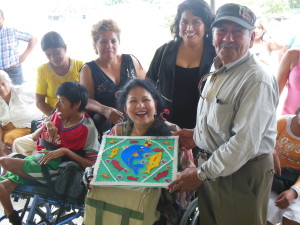 The Lions Club Manta Tarqui invited the team to a dinner at a restaurant located in front of the Playa Murcielago (Bat Beach). On our way back to the van we passed by a open air bar restaurant where a live band was playing salsa.  Zully and Susie decided to join the fun and start dancing, soon after a few of the Lions Club members, Mark, Amy, restaurant owner and other customers joined in. We all had a marvelous time!
The debriefing meeting as a team marked the end of our fourth day.
Portoviejo (June 21st)
Today the team was in route to Portoviejo, a small town 40 minutes away from Manta.  The team arrived at the Centro Medico Melvin Jones Club de Leones Portoviejo Central (Lions Club Medical Center) where the team gave a seminar on a variety of topics: accessibility, disability, inclusion, rehabilitation, the importance of occupation, and therapy techniques.  They elaborated on these therapy techniques through demonstrations on two individuals that had been waiting.  The individuals included an infant with low muscle tone and an 11-year-old girl  with cerebral palsy.
After these demonstrations, Zully and the Lions club members gave wheelchairs to three pre-qualified recipients from nearby communities. The team was awarded with gifts, which consisted of certificates of recognition, traditional desserts from Portoviejo, scarves and pins with the Lions club logo. The Mayor and President of the Patronato of Montecristi gave Zully and Mark a tour of the Canton's Rehabilitation Center and Dialysis Clinic.
The team traveled to Montecristi and Alfaro to do some shopping and sightseeing. A visit to the Centro Civico Cuidad Alfaro (Civic Center of the City of Alfaro) presented an educational opportunity on accessibility.  This occurred when Zully noticed that there were no visible ramps for drop off, a ramp located at a distance did not have a landing, dimensions of some ramps had a deep inclination making it very difficult to maneuver, and areas to sidewalks and ramps were blocked by barriers, handicapped parking spaces markings when in use would block ramp access. Zully called this to the attention of one of the employees of the Civic Center.  She advocated for the importance of accessibility for people with disabilities and the steps to take in order for the space to be remediated and become more inclusive of all community.
In the evening, the team was invited to dinner at the home of one of the members of the Portoviejo Lions Club, gifts of appreciation were presented along with an engraved plaque with name of each team member.
After a satisfying meal surrounded by new friends, the team returned to the hotel for a short debriefing session and called it a night.
GUAYAS (June 22– 26th)  
Road trip to Guayaquil (June 22nd)
The morning of the 22nd the team packed the van to begin a 3-hour journey to where everyone had met only six days earlier.  The trip to Guayaquil was enjoyable.  On one of our pit stops at a gas station we were all pleasantly surprised when we saw an accessible bathroom, some improvements need to be made, however, it was gratifying to see that perceptions on accessibility are starting to shift.  This was a moment of pride and fulfillment.  Zully thanked one the gentlemen at the gas station for their support in making a space accessible for all.  She also provided them with constructive feedback for change.
The van dropped everyone off at the HM International Hotel where most of the team would stay for a few more nights.  Mark and Amy were scheduled to leave later that evening.  Zully's sister, Jenny, president of the local affiliate of CCI took everyone, with the exception of Zully who had to prepare for a meeting the following morning,  to do sightseeing in Guayaquil. This was a great opportunity for the purchase of souvenirs at the local artisan market, to admire the view of Guayaquil from Cerro Santa Ana, and the iguanas in Parque Bolivar, as well as, explore the boardwalk of the Malecon overlooking the Guayas River.
After an eventful day, the team with our ecuadorian counterpart went to dinner to a sushi restaurant with Mr. Ueki, a Businessman from Japan and friend of Zully's and Margarita.  The team enjoyed an abundance of varied sushi, sashimi and salad, a delightful Japanese meal with family and friends in Ecuador followed by coffee and dessert at a popular cafe.
Around 9:00pm, Mark and Amy, had to say goodbye as their time in Ecuador had come to an end.  The team was sad to see them leave as this was the start of separateness, however, all were satisfied and grateful for their contributions throughout this trip.
The rest of the team returned to the hotel, congregated for a debriefing session, and called it a night.
Enjoying Sights in Guayaquil (June 23rd)
Early morning we were greeted by Pedro (Pedrito) Pacheco, secretary of Causes for Change Ecuador, nd elementary school teacher, who would be our tour guide for the day.  Zully would not be going on the tour.  Instead she stayed at the hotel to wait and meet with David Edelstein.  David had completed a job and had been in communication with Zully  on how he could work with CCI in the Province of Canar.  CCI has some wonderful friends in this region and it was time to link David with local leaders and  begin the process for dialogue and planning.  Pedro, Donna, Jim, Cameron, and Susie took a taxi to the Parque Historico where they learned about the fauna, flora, architectural history, and folkloric history of coastal Ecuador.
The team reunited with Zully at the house of ex-supreme court judge of Guayaquil, Armando Cervantes, where we had all been invited for lunch.  After a nutritious meal, a meeting was held to appoint the new positions for the Causes for Change Ecuador, a two year commitment.
Dr. Armando Cervantes,President
Jenny E. Alvarado, Executive Director
Margarita Ochoa, Project Director
Lorena Antepara, Treasurer
Pedro Pacheco, Secretary
Team gets back to work! (June 24th)
At the invitation of the Viceprefecta of Guayas Province, Luzmila Nicolalde, a talk on Disability, Rehabilitation and Advocacy had been scheduled with CCI for the Policia Nacional de Guayaquil (National Police of Guayaquil).
This population was targeted particularly because a majority of these officers had suffered an injury or traumatic event.  The team communicated that they could indeed live fully independent lives with the appropriate tools and environment.   Some emotional reactions and expressions of appreciation were heard from participants in response to the messages being portrayed by Zully.  She gave them hope.
Topics discussed included: the International Classification System of Functioning, Disability and Health, the importance of community involvement, disability, the power of independence, and accessibility.  The team had taken pictures throughout the trip of accessible and nonn-accessible areas.  These pictures were shown to increase the audience's awareness of their current state of accessibility in their local communities.  After our presentation, Zully donated a wheelchair and a pair of crutches to the National Police of Guayaquil. They also received a donation of canes from the Viceprefecta.  The press covered the entire event.
The team went to lunch and headed to their next location: Ciudadela de la Voluntad de Dios. This was a small community in the city of Milagro, an hour from Guayaquil.  Lita Hoyos Espinoza, coordinator for people with disabilities in the Municipality of Milagro, invited the team to meet this community.  Lita has ongoing projects with the Cuidadela revolving around urban community involvement, community integration, and breaking down the perceptual barriers of disability. The audience was eagerly waiting for Zully and her team's arrival.
Families from community had gathered with their children with profound disabilities.  The team noticed that several members in the audience had poor oral health and nutrition. While we were here, Zully spoke to the group and empowered them to be become self-advocates. She emphasized how disability did not define them.  Then, Zully requested she be invited to one of their houses to gain a greater understanding of their home life, housing conditions and wellness. Zully was gladly invited into her house by Gina, a woman in the terminal stages of cancer.  Gina was one of the happiest people having Zully enter her home, she had a great zest for life, a true inspiration.  This home visit provided us with an understanding of the housing conditions of persons with disabilities and their families.  CCI has selected this community as the focus for the volunteer mission trip in June 2014.
Sandra Torres del Asan, President of the Patronato Milagro Solidario, participated in this community event and provided her input along with Lita during our visit and expressed  desire to continuing their support towards the improvement of the Cuidadela.  A local television station attended the event and interviewed Zully and Susie for more details on our mission.
Later, the team had a dinner at a local restaurant with Lita, her parents, friends and family. A donation of fifty bras were donated to Lita for the women of the Ciudadela. School supply donations were provided to Pedro, to bring back to his students in Naranjal.
Visiting Avinnfa (June 25th)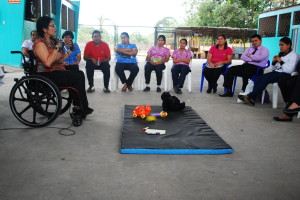 The team went to Avinnfa (Asociacion del Voluntariado del Instituto Nacional del Niño y la Familia), a school for children with disabilities, which Causes for Change has been working with since 1996.  Our audience consisted of special education teachers and therapists.  Donna and Susie provided training to the therapists.  They spoke about therapeutic techniques and consulted them on their current concerns with their students.  Donna demonstrated ways in which to increase postural and upper extremity strength.  Susie discussed the importance of occupation and was pleasantly surprised by the transitional support services they were already being provided to the students who were graduating.  Other topics that were discussed included: nutrition, behavioral management, recreational activities, environmental modifications, educational groups with parents, and fine motor skill development.
The team remained at the school to have a lunch with the therapists and teachers. The rest of the day was filled with visiting friends and family in Kilometer 26 followed by watching a traditional Ecuadorian dance performed by Soka Gakkai International (SGI- Ecuador) local community members.
Departure day (June 26th)
Donna and Jim left Guayaquil early morning to explore Ecuador for two more days.  Cameron was the other team member to leave the group to return to Chicago, Illinois.  She departed around 10am.
Zully's flight was scheduled for mid afternoon, which gave her a chance to share some quality time with CC-Ecuador, family and friends.  Zully, Susie and friends went to Plaza Lago, a town center that combines traditional and modern architecture.  It serves as a community and shopping center. We explored restaurants, art galleries, bookstores, and retail stores.  All of these places had second floors.  We entered a bookstore where there was an event taking place on the second floor.  Zully noticed there were no elevators to access this event.  She took this opportunity to educate the staff of this deficiency.  She then spoke to the staff at a restaurant and at an art gallery.
Zully's turn to say goodbye to friends and family as they took her to the airport and would be eagerly waiting for her prompt return.
The last to leave Ecuador was Susie who would return to Boston the following day after some additional sightseeing.
Throughout this experience, each and every team member participated wholeheartedly from early morning to late at night utilizing their lifetime experiences and formal education, they excelled in their commitment and professionalism as they each touched hundreds of lives of all ages from all walks of lives.
We wish to thank the people of Manabi, The Lion Club members of Ecuador, Causas para el Cambio Ecuador for making our journey a memorable experience.