Testimonial from Michelle Christian Corp
Posted on July 15, 2011

July 6, 2011

What I learned more than anything about this experience is that when I look into the face of an individual whether male or female, whatever race or religion, whether old or young, I saw myself. I learned that the light shines in all of us regardless of where we live or what we are living with. It is the connection. The communion with one another.

"Not only was Causes for Change International healing the people of Ecuador, but the people of Ecuador healed me."

I am not the same woman as when I left. I carry the light of the children and the strength of the women I met with me. I am blessed beyond measure. This was my first journey with a non-profit and after this experience I realize that my life is only beginning. I am ever thankfull. May this organization be blessed with love and light.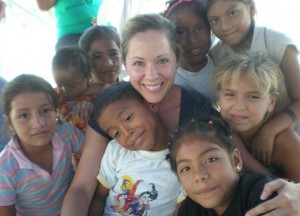 Michelle with local kids in the Coast of Ecuador.
Michelle Christian Corp
Member of 2011 Mission Trip Volunteer Team